Zipolite Mexico
Posted by VaVa, 8/14/99 at 9:30:24 AM.
Greetings from Zipolite. In the old days, we used to go to a beach called Pie de la Cuesta(about 10 KM outside of Acapulco), but Acapulco has grown so large that it has completely surrounded the place. These days, if you find yourself in Mexico, and want to hang out and relax with the other wanderers (at a beach), Zipolite is the prime place (perhaps, the only place) to go. I love this place. I have been meeting people from every continent, but Anarctica, and they all have something interesting to relate to me. They have been incredibly positive about the idea of this web site.

There is a certain size of resort that specifically appeals to me. If it is too big, it tends to be too honky tonk or too middle class for me. If it is too small, there won't be an adequate variety of people and restaurants. I tend to overdose on one kind of food. For me, Zipolite is exactly the right size. For those of you whose taste runs to more privacy or solitude, there is a quieter beach several kilometers down the road, called Mazunte. I have never stayed there, but one of my friends, Gabby from Austria, recommends a place run by a guy called Carlos Einstein (I like the name). There is an interesting turtle museum there, at which they raise endangered species for release. If you are lucky, you can be there when they release turtles and lend a helping hand.
The best places to hang in Zipolite are at end of the beach farthest from Puerto Angel. I always stay at the Posada San Cristobal. Phone (019) 5843191 It has a wide variety of accommodations from rooms with private bath at 200 Pesos per night (the exchange is 9.3 Pesos to the $US) to rented hammocks at 1$ per. It is run by Felipo and Alejandra. They are fine, fine people and truly care about us. Thanks, F and A. You can trust them with everthing you have and your life(I do), the security is top notch. The restaurant is the best on the beach for seafood and Mexican dishes (the prices are a real bargain). My favorite is the sopa de mariscos (seafood soup), and the shrimp dishes are great with the freshest shrimp. If you are very hungry in the morning, I suggest huevos revueltos con chorizo (scrambled eggs with Mexican sausage). They serve it with tortillas and beans. It is very filling and cheap. When you get tired of the Mexican food, you can get the best pizza on the beach (maybe all of Mexico) next door at a restaurant named La Alquemista. It is run by an Argentinian named Marcelo. Have a rap with him. He is cool, intelligent, and extremely informative. On the other side of Posada San Cristobal is a restaurant called El Chupon (new information, El Chupon has moved around the corner, past the disco and the email place. The lasagna is till great). It has a terrific lasagne and passable hamburgers. The best location for email is called Zipolnet and is next store to the disco, La Puesta. The server is excellent (relatively quick) and the manager, named Maya, is very cordial and helpfully efficient, and (ladies) quite handsome in a hip way.
I have two travel rules. I don't eat hamburgers anywhere, but the USA, and I don't eat pizza outside of New York City. But, of course, rules are made to be broken. Sometimes we get desperate for a change. One time (about 1981) my first wife, Dorothy, ordered both hamburger and pizza in Raritonga in the Cook Islands. Luckily, there was a dog nearby to give them to. They were completely inedible. The hamburgers and pizza in Zipolite are definitely an exception to the rule.
Down the beach at the Restaurante Emanuel is the purveyor of the sacrament (used books). Stop and chat with the proprietor, Luis. He is an incredibly caring and wise man. I consider him a Friend (capital F) Thanks, Luis.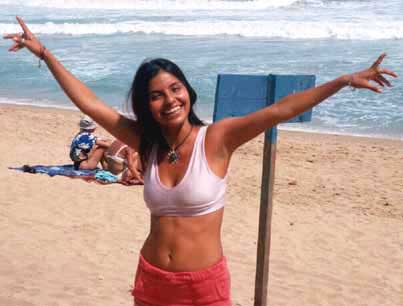 MEET THE LOVELY CLAUDIA. FOR ME, SHE IS THE MOST BEAUTIFUL WOMAN ON THE BEACH. HER SMILE IS SO ELECTRIC THAT IT COULD LIGHT UP THE ENTIRE CITY OF NEW YORK.
While you are at Zipolite there are certain things that you must be very careful about. It is a Pacific Ocean beach with a large surf. Several times a week, someone gets into trouble with the undertow. This is important! Remember, if you find yourself being washed out to sea, don't fight and and try to swim back in against the current. It won't work. You'll only tire yourself out. If water is flowing away from the beach, it has to be coming from somewhere. Swim parallel to the shore, you will soon find a current flowing toward the beach which will wash you back with little effort.
Also, there is a large variety of drugs at Zipolite; marijuana, opium, magic mushrooms, cocaine, and heroin. The latter two are highly addictive, and there are addicts around. So, be careful with your security , as you would be around addicts anywhere. Remember that drugs are highly illegal in Mexico, so, if you use them, do it indoors.
There are several routes to Zipolite. The easiest and most expensive is to fly from Mexico DF (hip people never say Ciudad Mexico or Mexico City) to the Huatulco resort (about 70 Km from Zipolite) and take a taxi from there. You can take a bus from Mexico DF to Oaxaca City (Spend a few days there, if you can. It is a beautiful town of a very manageable size and a great place to purchase crafts and gifts to bring back home) and another bus from Oaxaca to Pochutla. In Pochutla you can find a Publico (share taxi) to Zipolite for 10 Pesos. Mexico is a very large country. If you find yourself on the Caribbean coast, there is a nice beach, for hanging out, at Tulum. The sea is soft and much more serene. There are cenotes (fresh water mineral springs or blue holes) to bathe in. It also has the only Mayan ruin directly on the coast and easy access to the more extensive ruins at Coba. I recommend a hotel called Cabanas Tulum.
Taco Madness
A friend of mine, named Nikki, came from Jamaica to see me in Mexico. One night in Mexico DF, about 1:00 in the morning, she said, "I am hungry, I need a taco."
I told her that she would have to go to the meeting, stand in front of the room and say, "My name is Nikki and I am a tacoholic."
Mothers and father of the developed world, don't let your children try tacos. One bite and your daughter will be out on the street, selling her body for more. One bite and your son will turn into a pimp or a gun man.
This a fair warning!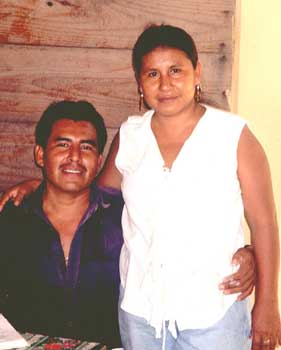 FELIPE AND ALEJANDRA, THE PROPRIETORS OF POSADA SAN CRISTOBAL. THEY ARE INTELLIGENT AND CARING HUMAN BEINGS, HAVE BEEN LIKE PARENTS TO ME.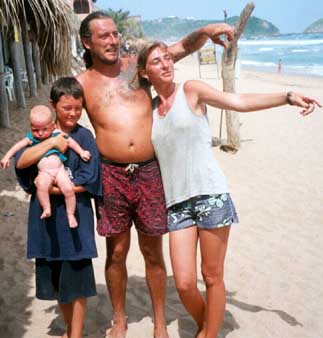 FRANZ, JULIE, FRANZ JR., AND NEW BABY HAVE LEFT THE DEVELOPED WORLD (AUSTRIA) FOR THE HONEST EXISTENCE OF THE THIRD WORLD.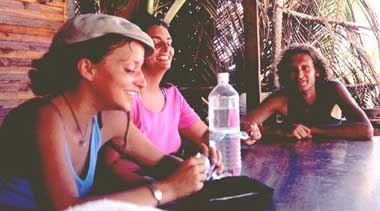 TINA, A GERMAN UNIVERSITY STUDENT, WHO STUDIES IN CUBA. GABBY, A VENDOR OF MEXICAN SILVER IN AUSTRIA. AND CHRIS A YOUNG WANDERER WHO EARNS HIS LIVING AS A WAITOR IN CANADA.
ANGELICO AND THE GUYS. HARDWORKING, CARING MEXICANS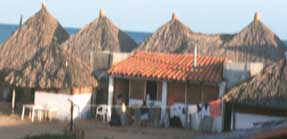 NOTE THE TYPICAL ZIPOLITE CONICAL THATCH BUILDINGS WITH LARGE CLAY POTS AT THEY APEX.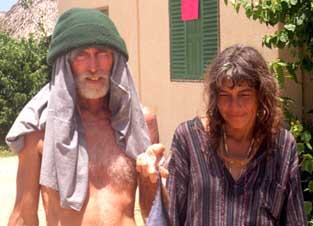 HOW NOT TO DO IT! JOHN AND HIS MATE MARINA. HE ARRIVED IN ZIPOLITE 4 YEARS AGO WITH LOTS OF MONEY AND A NEW CAMPER VAN. HE GOT INTO BAD DRUGS AND LOST EVERYTHING. HE IS TRAPPED THERE, HUSTLING FOR PENNIES TO SURVIVE. ON THE OTHER HAND, HE HAS A LIFE FULL OF ADVENTURE AND A LOYAL MATE. HOW MANY OF US CAN SAY THE SAME? HE IS INTELLIGENT AND CURRENTLY READING RUSSIAN LITERATURE. HEAVY!!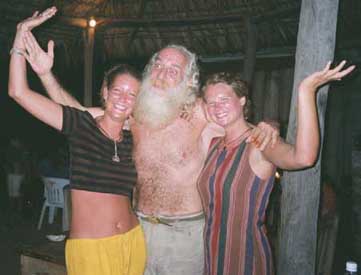 KAJA AND ELLIE. TWO TRAVELERS SEEKING EXPERIENCE AND KNOWLEDGE. KAJA FROM CANADA AND ELLIE FROM THE UK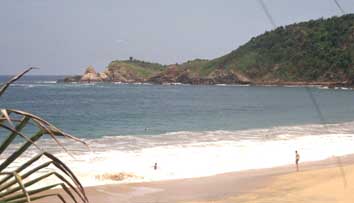 THE BEACH AT MAZUNTE
.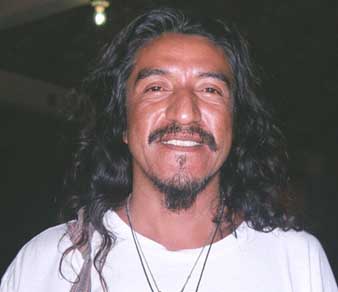 MORRO. A PHILOSOPHICAL, MYSTICAL AND WISE MEXICAN ARTISAN.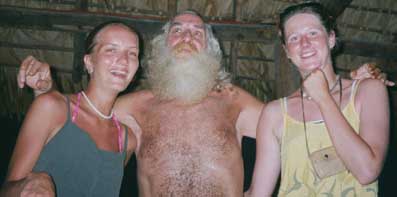 INCREDIBLE CLAVICLES.TWO LOVELY SLOVENIAN UNIVERSITY STUDENTS. I THINK I WANT TO MOVE TO JUGOSLAVIA.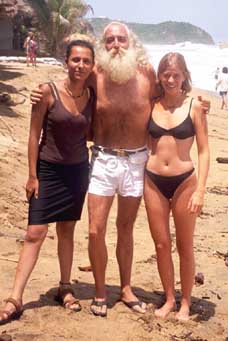 AMBER EYES AND BLUE ONES. WHAT STUNNING DUO, AND INTELLIGENT TO THE MAXIMUM. AN EGYPTIAN DREAM AND A SWISS IDEAL.