Welcome to the Great VaVaVoom's Guide.
For the list of the beaches, click FAQ (on the upper left of this page).
To email Vava, click the email link under FAQ.

The purpose of this site is to share our experiences of the tropical hippie beaches of the world (my only area of expertise).
If you find yourself in Mexico, Thailand, etc. and want to know where the hippies (freaks and back-packers) are hanging out. Come here to this site. I'll tell you.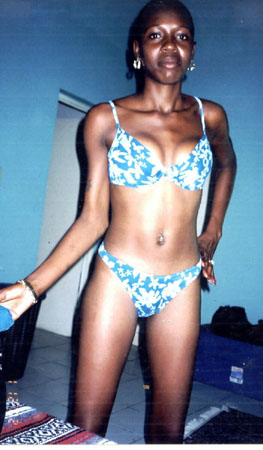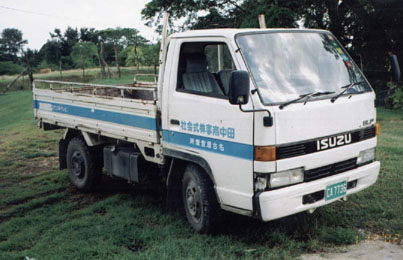 VAVA'S FAVORITE TOYS!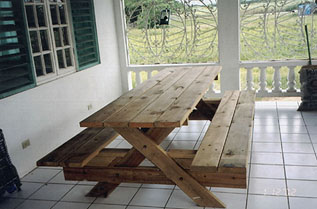 Come to Jamaica. Big time bar-b-ques at my new pic-nic table. Built it myself. Seats 10!
14Mar03
Hi Y'all. Greetings from North Florida. I am here to deal with the Babylon system (Pattoi (Jamaican English) for the powers that run the country). 15Apr is approaching. Not the most entertainimg part of my life, but I'll be back to Jamaica in 2 weeks. Hope to see you there. Vava
FYI. I have tentative plans for a Kenya trip, via Thailand, Cambodia, and, maybe, Laos for next winter.
21Febo2
Hi from Phnom Penh. I have seen the future and all is well. I always fear the loss of my favorite beaches to the crowds of package tourists (eventually happens everywhere). But there is a new hippie beach starting in the area called Sihanoukville, Cambodia. It isn't in full swing, yet (may take a year or 2), But it has the most outside (fascinating) population of expats, I have seen in a long time, and the best choice of food on the entire beach circuit. They have sauerkraut there and French liver pate. I'll write a lot more after my pictures are developed and scanned. Love Vava
5DEC01
SPECIAL NOTE; This piece of advice doesn't really belong right here, but I can't figure out where else to put this. I was chatting with some Swedes last night, and they mentioned that they were being pestered by dogs, everywhere. I gave them a very easy third world solution that works. Bend down and pretend to pick up a rock. Third worlders stone dogs all the time and dogs are smart enough to know this. One of the Swedes bent down, and every dog in the area split. I paid the dogs to do that. Vava
26Nov01
Greeting from Kho Phangan, Thailand. It is still not too developed here, for my tastes. No high rise resorts or even 3 star hotels. They have telephones here now and a new Seven Eleven. In next few days, I'll put a phone number or 2 on the Kho Phangan part of the site. Keep an eye out. The email is less than 70 US cents per hour. I love that. If you are heading this way, I am still at Tommy's Resort, Haad Rin Beach. Come and say hello. Love Vava
Flights seem to be far cheaper, right now. I talked with Overseas Tours on the phone (1 800 222 5292) yesterday. They have a Miami to Bangkok round trip ticket (good for up to 6 months) for $799, but it doesn't allow stops in the US. I do want to visit with a few members of my extended family on the west coast. They have a San Francisco to Bangkok r/t for $599. I haven't seen tickets this low for 20 years.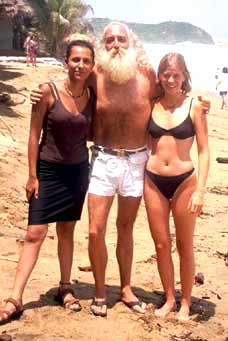 Here are some of the stories I've written. Click on the blue print to link to them.
Stories
3/10/02: Sihanoukville area, Cambodia.
8/15/99: Kho Phangan, Thailand
8/15/99: Asian Twilight Zone Allegory
8/11/99: Zipolite Mexico
6/22/99: Mexico 1
6/18/99: Negril, Jamaica.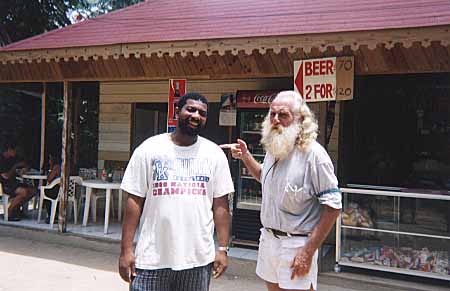 This is my closest brother, Barry, in Negril, Jamaica (my home)
Hangin' out
If you find yourself somewhere and want to know where the guys are hangin' out, this is where to find out. Tell us of your experiences. Share your best photos with us. Thanks.
And look for the sign that says Recommended at Greatvavavoom.Com you'll know that you're in a hip place!
Use the Members box to the left to create yourself an account, and then leave me a story, and I'll put the coolest ones here on the home page.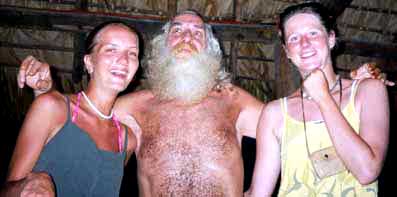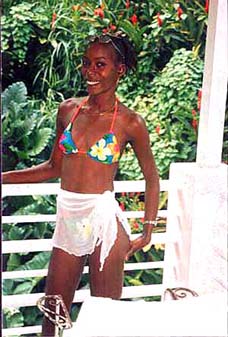 I am happy (not so happy any more) to introduce my new, one and only, the (now ex) Mrs. Voom. She got raging drunk and threatened poor, innocent me with a machetti. Damn!!!: